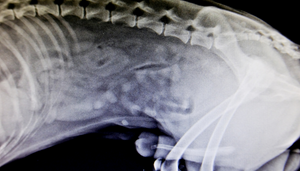 Whether you are interested in orthopaedics or not, fractures and trauma commonly present in general practice, and there are often many decisions and steps to make before even thinking about surgery and implants. This lecture will cover the initial triage and stabilisation, diagnosis and management of these cases, which range from simple one bone fractures to complex polytraumas, potentially with associated soft-tissue wounds or open fractures. At each stage, there are many different decisions to make, and different options available. This lecture will help you navigate the decision making around analgesics and antibiotics, give tips and tricks for getting the best out of your radiographic workup, work through initial wound management and overview temporary stabilisation prior to surgery. Finally, we will discuss when fractures can be managed conservatively or with coaptation, which candidates are best managed surgically, and how soon does surgery need to happen, and what the surgical options are.

Analgesics
Presented by: 
Chair: Professor Jill Maddison, BVSc DipVetClinStud PhD FACVSc SFHEA MRCVS, Professor of General Practice, Royal Veterinary College
Speaker: Dr Richard Meeson, MA VetMB PhD MVetMed DipECVS FHEA FRCVS, Head of Orthopaedic Surgery, Royal Veterinary College
Presented at London Vet Show 2021
RVC Clinical Theatre 1
Thursday, November 11th 10:30 AM
Please note this session is not RACE-approved but you can still earn a CPD certificate.