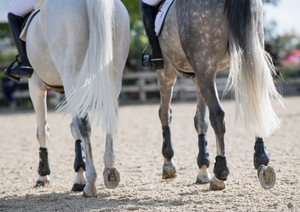 Acute severe lameness can be stressful and challenging. Such cases require good clinical decision making to alleviate suffering and provide owners with appropriate treatment options for the horse where possible.

Equine
Presented by:
Chair: Neil Townsend, MSc BVSc Cert ES (Soft Tissue) DipECVS DipEVDC (Equine) MRCVS RCVS, Specialist in Equine Surgery, RCVS Specialist in Equine Dentistry

Speaker: Dr Russell Parker, BVSc MSc DECVS MRCVS, Equine Surgeon, Liphook Equine Hospital
Presented at London Vet Show 2021
BVA/BEVA Equine Theatre

Thursday, November 11th 11:30 AM
Please note this session is not RACE-approved but you can still earn a CPD certificate.