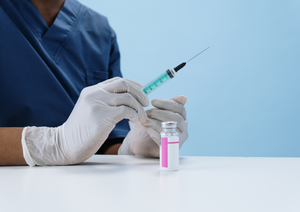 We are lucky to have so many vaccines available to us in the farm animal side of our business. However, many farmers still see vaccination as a significant cost with insufficient return on their investment.Often the results our clients achieve from vaccination do not meet their expectations and this produces unhappy farmers who are less likely to vaccinate in the future. So how do we ensure this does not happen and prevent our clients losing faith in vaccination and in our clinical judgement?

Farm
Presented by:
Chair: Dr Mandy Nevel, Head of Animal Health and Welfare, AHDB
Speaker: Mrs Karen Ingleby, Farm Solutions Consultant, Vetoquinol UK Ltd
Presented at London Vet Show 2021
BVA Farm Theatre

Friday, November 12th 13:30 PM
Please note this session is not RACE-approved but you can still earn a CPD certificate.