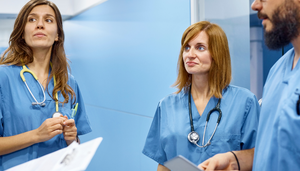 The role of the general veterinary practitioner is inherently complex. Each day involves resolving conflicts between the needs of the patient, client, business, and personal goals. This problem-solving is challenging, filled with uncertainty, and requires high-level skills. Depending on how one defines the sense of being a good veterinarian, achieving a solution can leave the practitioner with a sense of success and satisfaction, or feeling burnt-out and despondent, with a sense of disconnect between one's work and one's professional ambitions. Managing conflict effectively requires an understanding of the veterinary role as one that involves multiple, equally valid stakeholders. By developing one's ability to critically analyse situations of conflict, a greater sense of achievement can be taken from these complex, but ultimately highly rewarding situations.

Business 
Presented by: 
Chair: Amanda Boag, Chair of the Board of Trustees, RCVS Knowledge
Panel: Dr Liz Armitage-Chan, Vet MB PhD Dip ACVAA FHEA, Reader in Veterinary Education, Royal Veterinary College
Panel: Dr Rachel Davis, BSc PHd, Senior Lecturer in Veterinary Education LIVE Centre, Royal Veterinary College
Presented at London Vet Show 2021
RVC Clinical Theatre 3
Thursday, November 11th 10:15 AM
Please note this session is not RACE-approved but you can still earn a CPD certificate.