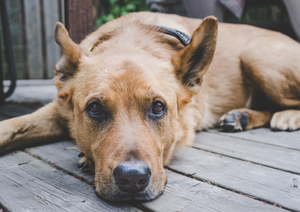 Hannah Capon of CAM and Cat "The Vet" Henstridge discuss the surprisingly high prevalence of OA in younger dogs and how first-opinion vets can change the course of patients' lives through multimodal management and owner education.
Hannah and Cat will share tips on spotting the behavioural and physical signs of OA in younger dogs, and both will share insight and advice on how to discuss OA with unsuspecting owners. The session will also explore the role of the holistic veterinary team and owner in best-practice treatment for younger dogs with OA pain. 
This interactive discussion aims to kickstart the conversation on how we can work together as a profession to tackle uncontrolled OA pain in younger dogs.
Overview of new data showing high incidence rates of OA in young dogs
Tips to have positive conversations about OA with owners of younger dogs.
Tips to pick up subtle, sometimes behavioural signs that suggest OA pain could be a present in a younger pup.
Speakers: 

Presented at London Vet Show 2022
Please note this session is not RACE-approved but you can still earn a CPD certificate