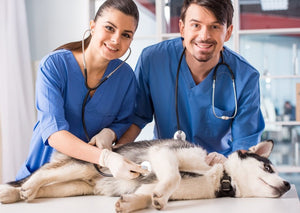 Over the last 20 years the importance of non-technical skills in human anaesthesia has come into focus with the increasing awareness and concern in patient safety. With this in mind a specific framework was developed to assess these skills in anaesthetists. Four key skill areas were identified:
• Situational awareness
• Decision making
• Team-work and leadership
• Task management (including stress and fatigue).
The session will explore these key areas identified in human medicine and how we can use this information to help improve patient safety in veterinary anaesthesia in both routine and emergency case management.

Anesthesia
Presented by Vicky Ford-Fennah, BSc(Hons) RVN VTS(anesthesia/analgesia) Nurse/Tech Representative at Association of Veterianary Anaesthetists
Presented at the London Vet Show 2019
AVA/BVNA - Gallery Suite 21/22
Thursday, November 14 at 12:00 PM