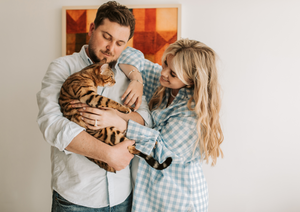 Today, domestic animals and pets are fully considered family members.
They live and grow among us almost without any difference. At such a point, they, unfortunately, tend to develop similar diseases.
But when it comes to Healthcare, they are not likely to be treated the same.
Starting with the diagnosis step: MR scan modality is not yet a standard, due to a lack of expertise (in using MR systems) among vet specialists, as well as a lack of literature in subjects matters such as orthopaedics, digestive, or even ENT.
In addition, acquiring MR systems can sometimes appear as a shuffle investment, since optimizing its cost-efficiency can be a real challenge.
Hawkcell brings solutions for any of the issues above and will share its experience with the audience.
-Additional Veterinary applications can now be reached through extended MRI scan diagnosis capacities.
-Predictive diagnosti will soon be available,

Presented at London Vet Show 2022

Exhibitor Showcase Theatre 1
Thursday 17th Nov 2022 
15:15PM
Please note this session is not RACE-approved but you can still earn a CPD certificate