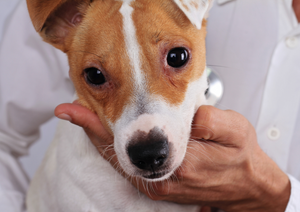 Introducing the PhotonUVC from Photon TherapeuticsA novel first-linetreatment for Corneal Infections.The non-contact, 15-second treatment from the PhotonUVC emits a short exposure of low dose UVC light at a targeted area, deactivating infecting organisms. There is no microbial resistance to UVC light making this a safe empiric therapy to reduce risk of corneal scarring and blindness. The patented wavelength targets microbes while sparing host tissues with a large safety margin.Photon Therapeutics is a multinational collaborative company drawing on the expertise of pioneers in ophthalmic research and clinical science. Visit our stand to find out more about this revolutionary treatment.

Presented by:
Speaker: Professor Sunil Shah, MBBS, FRCS(Ed), FRCOphth, FBCLA, Consultant Ophthalmologist, Photon Therapeutics Ltd
Presented at London Vet Show 2021
Exhibitor Showcase Theatre 2

Friday, November 12th 12:45  PM
Please note this session is not RACE-approved but you can still earn a CPD certificate.