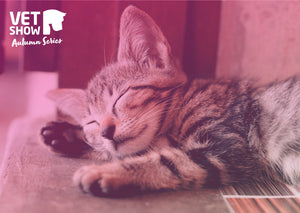 WATCH FOR FREE NOW USING PROMO CODE "ELANCO"AT THE CHECK-OUT!
Compliance to medications is often a challenge in feline medicine. Sarah will discuss what is currently known regarding cat owner experiences of medicating their cats and how vet clinics and colleagues can be of assistance. The involvement of carers in discussions and consideration of each individual patient is key to success. Sarah will include her tips for improving compliance and optimizing treatment success.

Feline

Presented by: Sarah Caney, BVSc PhD DSAM (Feline) MRCVS, RCVS
Specialist in Feline Medicine, Veterinarian, Vet Professionals Ltd
Sponsored by: Elanco
Presented as a live webinar during Vet Show Autumn Series
November 2020

Please note this session is not RACE-approved but you can still earn a CPD certificate​.