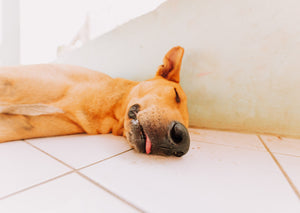 The Confidential Enquiry into Perioperative Small Animal Fatalities (CEPSAF) study published in 2008 found an anaesthesia mortality rate of 1:601 (0.17%) dogs and 1:419 cats (0.24%).

Surprisingly, 47% of dog and 61% of cat fatalities occurred during the recovery period, and they were more likely to occur in the first 3 hours after the anaesthesia was terminated. There are many factors that contribute to why anaesthesia recovery is a high-risk period (such as the health of the patient, procedure type, and the effects of the drugs used) but many of these can be managed with continued patient monitoring and observation by trained personnel.

This lecture discusses preparation prior to the patient's recovery, the handover from the anaesthetist to the recovery staff, monitoring during the recovery period, troubleshooting delayed recoveries and emergencies (hypoxemia, airway obstruction, hypothermia and haemodynamic instability) and some disease-specific recovery considerations.
Understand the importance of Recovery monitoring
The Veterinary Nurse's role in the Recovery period
Troubleshooting and treating common complications in the Recovery period
Presented by Courtney Scales, Clinical Educator (Anaesthesia) - Veterinary Anursethesia and Burtons Veterinary
Presented at BVA Live 2023
BVNA Nursing Theatre
Friday, May 12 at 03:15 PM
Please note this session is not RACE-approved but you can still earn a CPD certificate