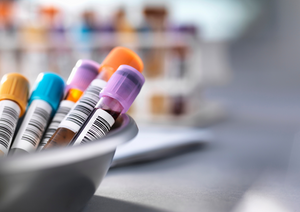 Haematology is a robust diagnostic tool which is at the forefront of almost every clinical investigation. The depth and breadth of clinically relevant information that can be extracted from haematology testing has rapidly grown over the years, reflecting the evolution of haematology analyses. The aim of this presentation is to provide clinicians with the tools to critically evaluate in house analyser results in their entirety, correlate efficiently with blood film examination, saving time and maximizing value .
Learning outcome:
1. Adopt comprehensive approach to interpretation of haematology results utilising all available data.
2.Become familiar with principle of in-house analyser methodology to allow critical evaluation of results
3. Learn to read and incorporate information from dot plots into routine diagnostic haematology and use these as a guidance to effective film review.


Presented at London Vet Show 2022
Thursday 17th November 2022 09:00
IDEXX Advanced Diagnostics
Please note this session is not RACE-approved but you can still earn a CPD certificate