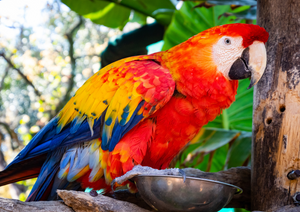 This exciting session will consist in a double-act performance, featuring Hayley Bird, clinical specialist at Becton Dickinson and Ludovic Pelligand, veterinary anaesthetist at the RVC. They will compare and contrast the practicalities and clinical standards for peripheral vascular access in our furry veterinary patients vs the (hopefully) less furry human patients. They will cover from skin preparation, catheter placement and maintenance to catheter removal, with a particular emphasis on the prevention of infection, using video supports. They will also present the latest innovations in the field of vascular access, soon expected to emerge in veterinary medicine. The last part of the session will be dedicated to hands-on practice where delegates will have a stab at vascular access on animal or human manikins, using a full range of vascular access devices.
Presented by:
Speaker: Hayley Bird, Registered Nurse, Clinical Specialist, Becton Dickinson UK
Presented at London Vet Show 2021
Exhibitor Showcase Theatre 1

Thursday, November 11th 12:45 PM
Please note this session is not RACE-approved but you can still earn a CPD certificate.