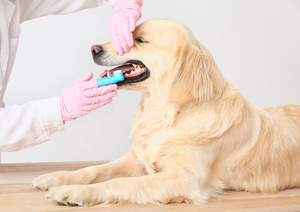 Despite dental disease being one of the commonest problems to affect our canine and feline patients, they are not represented in the same numbers in our treatment rooms. The various reasons for this will be discussed, and novel methods of working within a small animal practice will be explored. This presentation should prove of value to practice owners, clinical directors, practice managers who devise working rotas within the practice, and anyone looking to improve the dental service their practice offers. The ultimate beneficiaries of this will be our patients who no longer have to suffer dental disease in silence, but along the way professional satisfaction and practice profitability are valuable side effects.
Make dentistry an enjoyable experience in your practice
Benefit the oral health of your patients
The first step is 'Lift the Lip'. If you dont look, you won't find.
Presented at London Vet Show 2022
Friday 18th November, 10:15