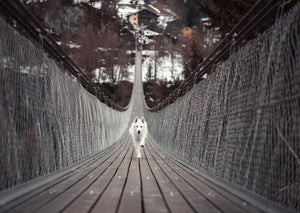 Numerous diseases can result in a haemoperitoneum, a number of these will be due to splenic disease or trauma.
This presentation will cover the common causes and diagnosis together with diagnostic imaging, stabilisation and surgical management.  In addition to total splenectomy partial splenectomy will also be discussed.
The key to surgical success is ensuring you have reliable instrumentation (with plenty of artery forceps!), a good knowledge of anatomy and specifically excellent knot and ligature tying. Though the use of advanced electrosurgical instrument is now popular they are not essential or indeed required for a good surgical outcome
There will be a focus on ensuring that post op care is optimal.  Monitoring for cardiac arrhythmias is important as is their management. In addition, it will cover analgesia and fluid support, together with considerations for further management if neoplasia is present.
Presented by
Alice Watson, Veterinary Surgeon - BVA MBEC
John Williams, National Surgical Lead – UK Referral Division - Senior Surgeon, Vets Now Referrals Manchester
Presented at BVA Live 2023
Clinical Theatre 2
Thursday, May 11 at 09:30 AM
Please note this session is not RACE-approved but you can still earn a CPD certificate