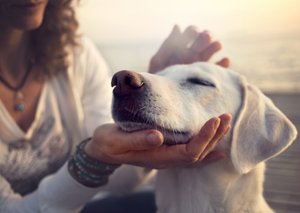 Presented by Professor Heather Wilson-Robles, President of the Veterinary Cancer Society, and Dr. Sue Ettinger (aka, Dr. Sue Cancer Vet), this 60-min live webinar will review the limitations of existing diagnostic tools and unmet needs in relation to cancer diagnosis of dogs.

The presenters will discuss circulating nucleosomes and the key functions of epigenetic regulation, share clinical data from a study of the Nu.Q Vet Cancer Screening Wellness Test, and provides case study examples to illustrate how the test may and may not be used.
Presented by:
Sue Ettinger, DVM, DACVIM (Oncology)
Heather Wilson-Robles, DVM, DACVIM (Oncology)

Sponsored by:
Volition Veterinary
Presented as a Live Webinar
April 2021
1 

RACE-approved CE credit can be earned upon completion of this course if your post-course quiz score is higher than 70%.