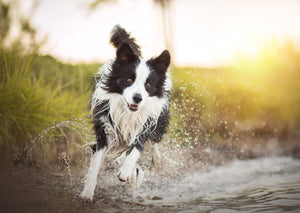 Optimal management of canine Osteoarthritis (OA) relies on early diagnosis and a pro-active treatment plan. Canine elbow OA is common, yet can be challenging to diagnose since radiographs are often relatively normal in the early stage of the disease. This presentation will provide practical tips for diagnosing canine elbow OA. We will also discuss the importance of non-surgical interventions, including those targeting synovitis. Specific topics discussed include intra-articular injections and rehabilitation therapy.
Orthopedics 
Presented by Kristin Kirby Shaw, DVM, MS, PhD, DACVS, DACVSMR
Animal Surgical and Orthopedic Center, SOUND Veterinary Rehabilitation Center
Sponsored by Exubrion Therapeutics
Presented as a Live Webinar
August 2020
1 RACE-approved CE credit can be earned upon completion of this course if your post-course quiz score is higher than 70%.