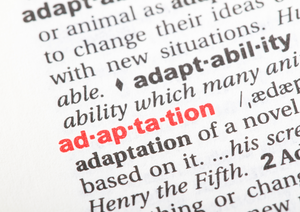 Veterinary is evolving, education, expectations, pet ownership, technology, and in-practice requirements. The question isn't merely what we can do to adapt but how we can evolve with the future and be the future. Jack Peploe invites you to be a fly on the wall for one of the biggest discussions in veterinary. Hear the likes of Alan Robinson (Director, Vet Dynamics), Thom Jenkins (CEO & Founder, Petsapp), and Kate Higgins (Director, Village Vets Formby Ltd. Advisory Board Member, The Webinar Vet. BVA Regional Representative (Northwest)) and Michelle Maguire (Director & Co-Founder at Vet Space Ireland, and Veterinary Business Consultant). Listen to them discuss how you can support feeding the futures of your own veterinary success story and how to change the ever-evolving mindset in this unmissable discussion. 
How to account for future considerations in today's decision-making.
Learn the power of an adaptable mindset.
Types of technology that will support the future of the veterinary industry.
Speakers:
Jack Peploe, Certified Ethical Hacker and Veterinary IT Expert - Veterinary IT Services
Kate Higgins, Director, Village Vets Formby Ltd. - Advisory Board Member, The Webinar Vet. BVA Regional Representative (North West)
Alan Robinson, Director - Vet Dynamics UK Ltd
Thom Jenkins, CEO & Founder - Petsapp
Michelle Maguire, Director & Co-Founder - Vet Space Ireland, and Veterinary Business Consultant


Presented at London Vet Show 2022
Business Theatre 
Thursday 17th November 10:35
Please note this session is not RACE-approved but you can still earn a CPD certificate