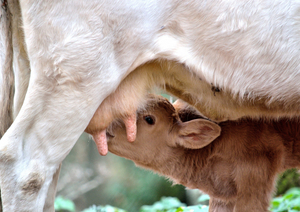 There is no prescribed way to approach difficult calving. Individual variations in patients, farm and situation will all play a role in how the practitioner will be able to undertake these emergencies, as well as the outcome (successful or otherwise). With that in mind, this talk will focus on a general approach to difficult calvings including some tips and techniques derived from 15 years in farm practice; however, this is by no means intended to be a standard operating protocol for cattle dystocia! It is intended that the topic will stimulate discussion and questions from the audience. We will discuss approaches to dystocia (from first phone call to follow up visits), underlying pathologies, anaesthesia and analgesia, correction of malpresentation, foetal abnormalities, foetotomies, surgical interventions and neonatal care.

Farm
Presented by:
Chair: Paul Horwood, BVetMed DBR MBA MRCVS, Sandstone Communications
Speaker: Mr Paul Wood, BVetMed MSc PGDipVetEd FHEA MRCVS, Principal Clinician, Senior Lecturer in Farm Animal Practice, Royal (Dick) School of Veterinary Studies
Presented at London Vet Show 2021
BVA Farm Theatre

Friday, November 12th 10:25 AM
Please note this session is not RACE-approved but you can still earn a CPD certificate.