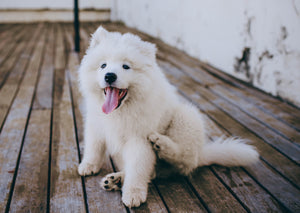 Osteoarthritis (OA) is the #1 cause of chronic pain in dogs; affecting one in five adult dogs. Left untreated, OA can destroy a dog's quality of life and render the 'pet parent' to a passive state of empathy.

Within veterinary medicine, the total canine 'painful joint market' is proposed to be approximately $2.8B and growing. It is imperative that professional veterinary care givers stay informed of recent advances in the treatment of canine OA so as to render relief to our 'best friends' as well as to provide credible guidance to pet owners on providing their pet a good quality of life.

Presented by Steven M. Fox, MS, DVM, MBA, PhD, this webinar will cover the major hurdles that challenge our best intentions to provide optimal resolution of the pain associated with canine OA, and will specifically discuss a novel therapy targeting synovitis for long term relief.
Orthopedics 
Presented by Steven M. Fox, MS, DVM, MBA, PhD
Sponsored by Exubrion Therapeutics
Presented as a Live Webinar
October 2020
1 RACE-approved CE credit can be earned upon completion of this course if your post-course quiz score is higher than 70%.